DEBBIE SMITH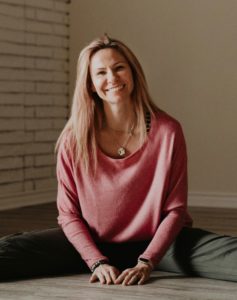 I have always had this innate desire to teach people about life, building awareness and presence and above all to love oneself. While teaching yoga I speak to transformation, empowering my students to draw the parallels between the journey on their mat and the journey they are on off their mat in their lives. One of the most profound aspects of our journeys yet not always thought of, is how much your breath can change how you feel, how you think and how you act in any given moment if you put your attention on it.
During a trip to India last March, I found myself in a spontaneous Breathwork session. A lovely woman from England who happened to be in Goa at the same time as us led this practice. She shared the experience of Breathwork in a very sacred way. So much transpired in that 1 hour, including a major breakthrough in the grieving of my fathers passing 8 months prior to my trip. I healed in so many ways that night, from the deep release of guilt to the letting go of sadness and fear around the loss of my dad. I was immediately overwhelmed with peace and happiness. I couldn't get information on this life changing work fast enough! I wanted to know how I could share this incredible healing technique with others. My business partner Kelly Nightingale had told me about her equally profound experience in a Breathwork class while visiting a friend in California. She too left feeling completely lit up and inspired to learn about this work, share with it with others and train to lead people into their own healing experience.
It just so happened that while I was away in India, Kelly was away in California a Breathwork training with Jon Paul Crimi. When I returned from India, Kelly began teaching Breathwork sessions at our yoga studio, which supported me in staying connected to my own Breathwork practice. I took JP's training in September and I haven't looked back. Breathwork truly is a gift and the results are real and immediate. It's what I love most about the practice, the difference you feel with immediacy right after a Breathwork class. From feeling immense joy and peace, happiness and love, Breathwork cracks you open to a healing that is undeniable.
KELLY NIGHTINGALE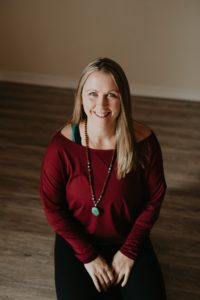 I was first introduced to Breathwork through a friend in California when she took me to Jon Paul Crimi's class in Santa Monica.  She was thrilled to share this life changing practice that she had experienced with me.  I had no clue taking a class on breathing could be so profound, but I sure do now!
Before class started, I remember sitting in the room becoming more and more nervous as JP prepared us for what we may experience. I also remember feeling intrigued and excited! During the practice itself, the breath, the experience and body sensations were something I had never felt before in my life. Feelings of sadness, gratitude and then so much peace. I healed part of my soul that day that had been broken for a while. I even let out a big belly laugh, which I hadn't experienced often or in a very long time. When our session was complete, I turned to my friend Barbara and told her how much I loved her and how thankful I was to her for sharing this practice with me. 
This day. This moment. This class changed everything for me.
I knew right then that part of my purpose on this earth was to share this healing practice with everyone I could.
Breathwork tapped me into connection. It has allowed me to drop judgement against myself and to feel more confident in who I am and how I want to show up for the people in my life.  I have dropped walls of protection to live in more joy, love and peace — so that people can see me for who I really am and not the person I hide behind when I feel fear arise.  In fact, hiding just doesn't happen as much anymore without my judgement dominating me. 
From this new found confidence, I walked through one of the scariest doors of my life and pioneered a new path here at home, for people to discover this tool that barely anybody knew about. What a saviour this tool could be for so many people around the world. I completed my training with Jon Paul Crimi and now teach people from all over while the community of Breathwork continues to grow and transform lives everywhere.
People ask me how can Breathwork give them access to this same sense of freedom and clarity. All I can really say is keep BREATHING.  Have the courage to show up for yourself in the most vulnerable, beautiful ways.  Stay open, listen and trust that you are exactly where you need to be to discover your own healing.
COURTNEY NEWMAN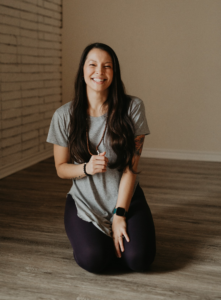 I have a deep love for transformation and leaning into the work that shifts us into living our most purposeful life. My journey into the world of Breathwork began in my first class with friend and yoga studio owner Kelly Nightingale. She had just finished her training with Jon Paul Crimi in Los Angeles and returned inspired to share this work with as many people as she could. My very first Breathwork session was hands down, one of the most profound experiences of my life. I felt every emotion with such freedom, I couldn't have held back if I wanted to. It felt as if years of emotional pain, sadness and memories were being released from my body. What blew me away the most was the immediacy of the results. I had compassion for every person in my life. I felt no anger, no judgment, and a deep sense of inner peace. Floating in the aftermath of joy, love and gratitude, I was instantly drawn to lead others in this same practice. Later that same week, I signed up to become a Breathwork guide myself. 
I had completed the first of Jon Paul Crimi's two-part training and began teaching right away. It was such a natural calling from teaching yoga into leading Breathwork. My love and passion for healing started pouring out of me, and what I discovered about myself is that this work created connection, love and trust faster than anything I had experienced before. As I began to share this practice with everyone I could, the response was undeniably powerful. Peoples' lives were changing right in front of me, as did my own. With every class I practiced I was melting away self-doubt, feelings of not being good enough and discovering peace in a way that had never been accessible like this before.
What is possible for YOU reaches far beyond your own comprehension and lives outside of the realm of possibility that you currently know. I have stepped into moments of intense pain and hurt, moments I have not shared with others, moments that seemed impossible to heal. Through Breathwork I've been able to rewrite some of my past and heal traumas so big I never thought I would be free of them. It has taught me to forgive myself and all those who have hurt me, to trust myself more fully and to have compassion in its purest form for all beings. What I have gained as a teacher and student of this work is astonishing and I couldn't possibly share the impact more than for you to experience it for yourself.
As fully certified Breathwork guides, we wanted to create a platform for people to access this life changing work. Along side my friends, mentors and two of the most powerfully inspiring women I know, Breathwork Healing was born. My hope is that you feel loved, supported and safe as you dive into this courageous work of conscious connected breath to heal. If you are open to it, this work will change your life.