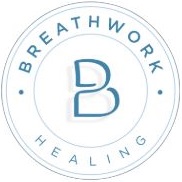 IN-PERSON & ONLINE GROUP SESSIONS: $29+
Breathwork sessions usually take place in an intimate setting with the lights low or completely off, although there are sessions taught in lighter settings as well. We play loud mainstream music that connects you to the experience in a deeper way, creating a powerful, yet nurturing environment that allows you to feel safe, empowered, and supported. These sessions are 75 minutes in length with a suggested arrival of at least 15 minutes prior to session start time so that you may get familiar with the space. During the session, the facilitator will start by explaining what you may experience in the session. They will guide you through approximately 28 minutes of an ACTIVE breath, followed by a release portion that involves a more SOOTHING breath, followed by a MEDITATION, bringing you into the end of your session. The overall experience takes you on a deep inner journey of healing.

Online sessions occur simultaneously to our in-person sessions, streamed LIVE from in-studio. You choose how you would like to set up your own breathwork space. Using your laptop or phone, you will tap into the powerful music and experience of breathwork as you breathe in the comfort of your own home. You will be guided through the journey of active breath, release and meditation. At the end of your session, you will have the option to rest and enjoy some additional music and space to process.